Every girl has a million of these in her closet! She's probably bought one because it was on sale, or maybe she liked the colour or better still, she wanted to twin with her BFF. Yes, we're talking about t shirts. You know, all those different types of t shirts which are just sitting in a huge pile in your cupboard. The same pile where you have all the t shirt colors possible.
Here's the thing, when you think about dressing up, a t-shirt is probably the last thing that comes to your mind. And when you end up going out, you see some girl wearing a basic tee with jeans and you think about how great she looks.  Well, we're here to tell you all about the different occasions where you can rock a Funky T-shirt. And not just pull it off, but rock it enough to post a picture on Instagram!
Structure of a t-shirt isn't going to change, however, there are 6 types of necklines which differentiate t-shirts from each other:
The most common neckline is the crew neck, you know the most basic t-shirt that exists.
Then we have the V-necks (which makes every girl's collar bones look flawless), which are divided into the basic V neck and the deep V-necks.
Then comes the bateau neckline, which is basically a boat neckline, you know the kind that runs from shoulder to shoulder without showing too much skin.
Now that we have the basics covered, let's really break down the different types of necklines and collars:
We got the basic work collar aka the straight collar.
The really cute and girly collar known as the Peter Pan collar.
Then there is the mandarin collar, Chinese inspired collars, which looks great at formal, semi-formal and even casual occasions.
Even the Jabot collars, which are basically collars which have a lot of ruffles and/or bows, can make quite a statement look for work and pleasure alike.
Lastly, we have the most worn during winter t-shirt style, the high neck.
---
3 of our favourite T shirt choices
1. Classic round neck t shirt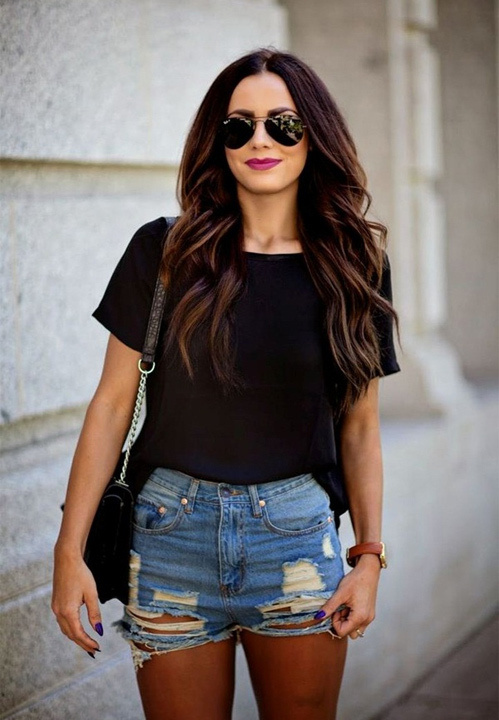 The round neck t-shirt is probably every girl's go –to outfit when she needs to look casual! With all the pretty pastel t shirt colors for summer hitting the stores, these are the best things to 'invest in'.
Why? You can pair these types of t shirts with jeans, shorts, skirts, palazzo's, jeggings and so much more. And, if something so versatile isn't an investment, then what it? Or you can even wear a really funky slogan t-shirt, something like 'Fight like a girl' or 'I'd rather be sleeping' – whatever suits your personality.
Style Tip: The hottest t shirt colour combination: A black t-shirt paired with denim shorts or jeans.
2. Plunge neck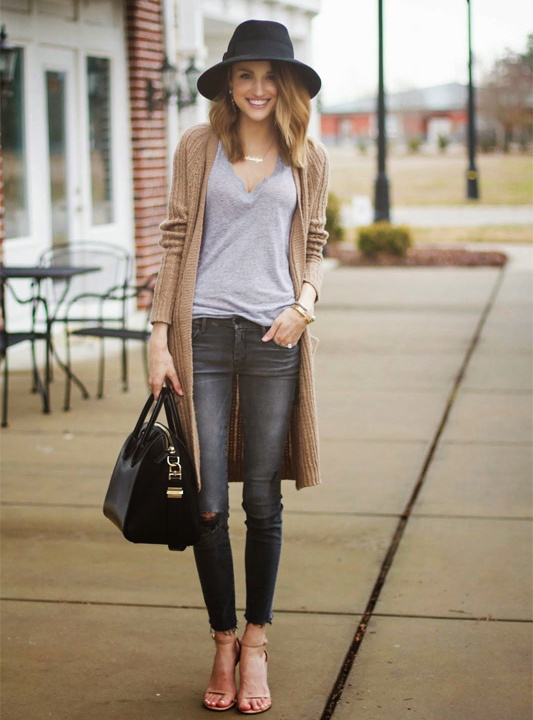 Plunge neck t-shirts make a great look for a date because they scream casual yet sexy. It's like giving out a 'I woke up like this vibe', and boy oh boy do boys love that! Choose something like a grey or black t shirt color design which you can team up with jeggings or a skirt, depending on where your date is.
You could pair your plunging t-shirt with a pencil skirt and heels if you're going somewhere fancy. If it's just a casual date you could wear the t-shirt with ripped jeans. "My eyes are up here boy".. we just hope you don't need to say that too often.
Style Tip: A plunging V neck tucked into a fitted skirt.
3. V neck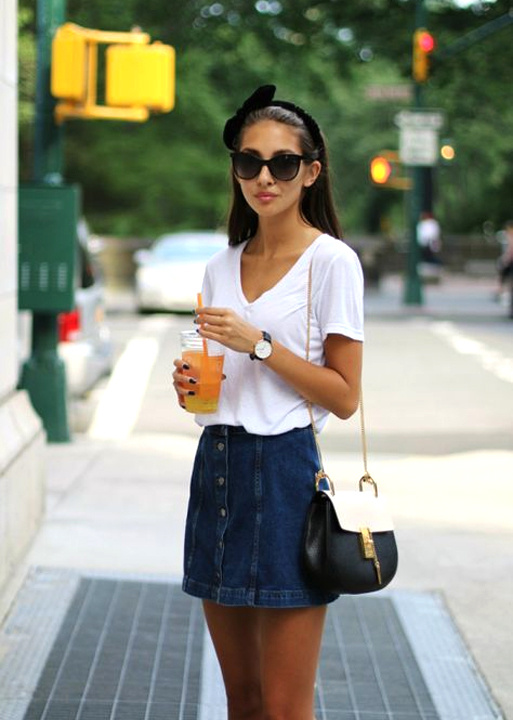 Show off your collar bones with a cute V neck t-shirt when you're out during the day. Considering that the temperatures are going to rise really quickly, white v neck t shirt outfits look easy breezy and very summery!
If you're a clumsy kind of girl who might spill something on her white t-shirt or this white t-shirt style just isn't you, choose a pastel colour such as baby pink, a light sea blue or 2018's favorite t shirt colour olive green. If you've been blessed with a flat tummy, you can even tie the t-shirt up on the side and show off that waist!
Style Tip: A v neck with a pair of floral shorts or striped palazzo's to look chic and casual.